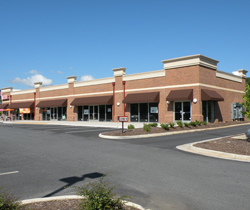 Development is Complex.
Our Approach is Simple.
Fried Companies, Inc. (FCI) is a real estate development and property management firm led by Mark and Barbara Fried. For 45 years, FCI has developed innovative, high-quality residential communities, office complexes, shopping centers, and hotels in Virginia. At FCI, we recognize that development can be a complicated process, but our approach is simple. We begin each project with an innovative vision, work closely with local citizens, back the undertaking with solid finances and outstanding management, and stay involved for the long run. FCI has established a long record of enriching communities in Virginia — and we continue that work today.